For years, Layla Kayleigh Covino let PEOPLE readers follow along as she tackled motherhood. (The former America's Best Dance Crew host and her husband, Sirius/XM talk show host Steven Covino, are parents to daughter Melody Rain, 6.) Now Covino, 31, is opening up about her post-baby fitness journey — which ultimately led her to a lifestyle change with CrossFit. You can find Covino on Twitter @laylacovino and on her jewelry website, blondie-brownie.com.
I gained 60+ lbs. during my pregnancy, and I thought I'd bounce right back after my daughter was born. Needless to say, that didn't happen.
I loved being a new mom and cherished every moment with my baby, but I couldn't help feeling down on myself every time I passed a mirror, only to be met with the disheveled reflection staring back at me.
 I had given up on taking care of myself, not just from an aesthetic point of view, but emotionally too. I realized if I wanted to be a 
happy, healthy mom
, I needed to be good to myself and nurture my mind and body.
To get myself back on track, I signed up for every exercise class you can think of, only to find myself dreading each one. This went on for a few years until I met my coach, Tyler Gaskin, who introduced me to CrossFit. It became a huge turning point for me … for the first time in my life, I looked forward to working out. I was hooked.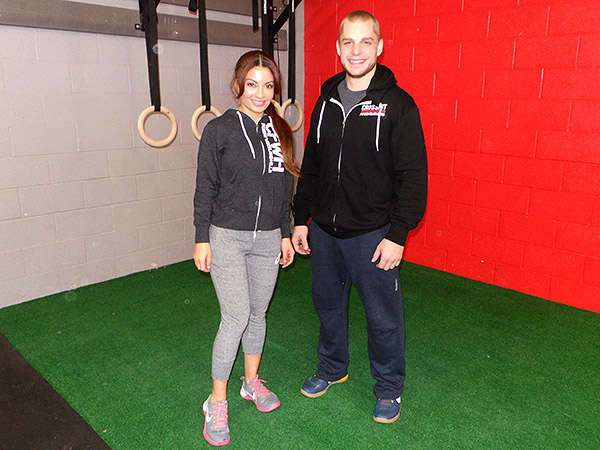 COURTESY LAYLA COVINO 
I loved that the CrossFit workouts were usually no more than 25 or 30 minutes, and that the focus was primarily on willpower, strength, and pushing myself past my comfort zone. There were no mirrors, no one yelling at me to "blast that booty" or "fight the flab" … it was just me vs. me.
Tyler and CrossFit changed the way I perceived exercise, my limitations, my self-discipline (or lack thereof), and what I thought I was capable of in the box and outside of it.
My family and friends often ask me about CrossFit, because they see how passionate I am about it. I've even had people ask me if it's a "cult," so Tyler and I decided to sit and break down some questions and misconceptions to hopefully inspire people to try CrossFit and see if it's for them.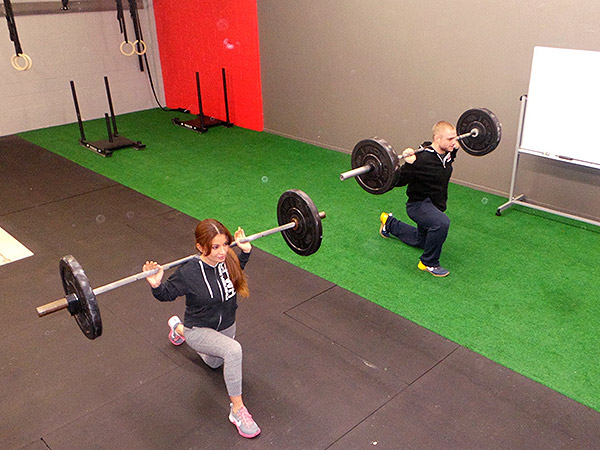 COURTESY LAYLA COVINO 
Here are …
7 Reasons Why CrossFit Isn't as Scary as You Think:
1. It's not a cult — it's a community.
CrossFit is more than just a gym you work out at. It is a community of people coming from all different walks of life that share one common purpose: to better their lives physically and mentally. We don't call it a gym, it's a box, s/he's not a "personal trainer," s/he's a "coach." CrossFit is just as much about the people and environment you share as it is about the workouts you receive.
Not all CrossFit boxes are made the same. You may go to one and not love it, but try another one and fit right in, so find the one that works for you.
2. Everything is scalable.
Everything in CrossFit is scalable to your level of athleticism. At a good CrossFit gym, you will never be forced to do something you physically cannot accomplish. Your limits will be tested, and your ability for physical capacity will grow as you continue. Whether you're big, small, injured, athletic or not, CrossFit has an option for you to better yourself.
No one in the gym should be judging you because you can't squat as heavy as them — if anything they will encourage you and root you on.
RELATED: Layla Kayleigh Covino's Parenting Blogs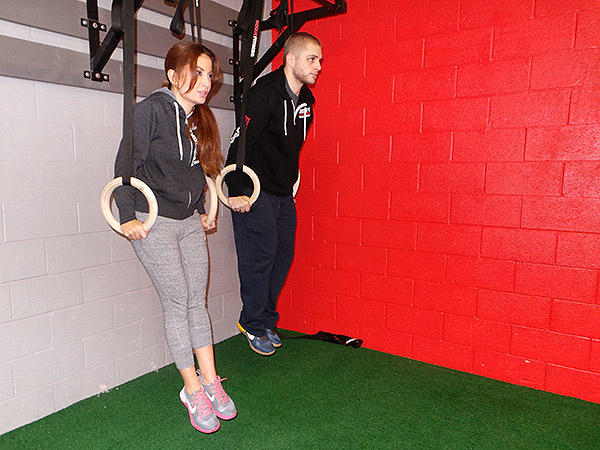 COURTESY LAYLA COVINO
3. I'm not in shape enough to do CrossFit.
CrossFit has no prerequisites –everyone starts in the same place. Whether you are a professional athlete or a stay-at-home mom, CrossFit is the perfect place to allow yourself to reach your goals.
You can go at your own pace and even though you are pushing yourself to your limits, everyone is at a different level of fitness. That's never frowned upon in CrossFit.
I know when I started, I could barely do a push-up and now when I go to the airport, I no longer have to ask anyone to help me lift my suitcase overhead. I can hold multiple bags of heavy groceries on each arm, and I can backsquat more than my own weight — I've come a long way!
4. It's going to make me bulky.
If you are comparing typical CrossFit results to the women you see on TV, then you should also drop that gym membership unless your goal is to look like a bodybuilder. Any sport taken to its extreme potential will produce extreme results. CrossFit promotes general fitness for everyday life.
And if you're still not sold on that, a lot of CrossFit gyms offer "CrossFit Cardio," which is essentially CrossFit lite, with less of the strength portion and more of the cardio.
I was also afraid I may get "boxy," but I scale things if I don't want to go too heavy in certain areas. The power of the decision making is in your hands.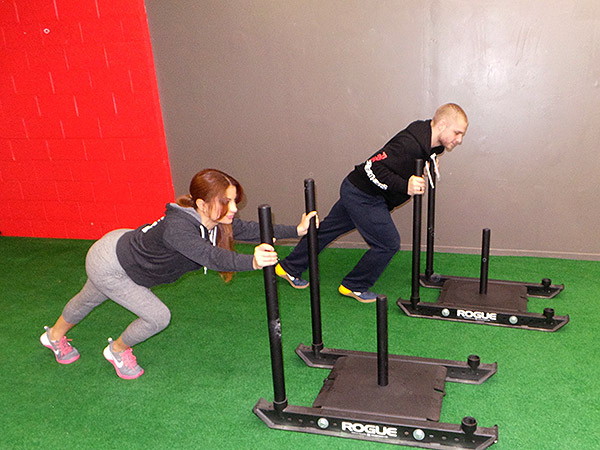 COURTESY LAYLA COVINO 
5. It's a guy thing.
Over 60 percent of the CrossFit box I attend is female.
Even though there are still a lot of guys, I never feel uncomfortable or self-conscious — everyone is there to work and outdo themselves. There is an incredible sense of camaraderie between the women at our box, which goes against what society tells us happens when a group of women are put in a room together!
6. High risk of injury.
Regardless of the sport you play or method of which you choose to work out, everything has its risks. Does CrossFit have its risk of injuries? Absolutely — as does any form of high intensity workouts.
The comforting part about CrossFit is that each class is written and directed by a professional, certified CrossFit trainer.
A good and experienced coach will stop you well before you are at risk of injury. They will guide you to better understand how to safely and effectively reach your goals. You could pay a personal trainer at your neighborhood gym to do this for you, but at a larger cost with slower results.
7. I don't want to feel like it's a competition.
CrossFit has many degrees of competition, all of which are not what you would traditionally relate to the word competition.
The competitive edge is between you and the workout. How many reps are you going to be able to complete this time? How much faster are you today than you were three months ago? For others, the competitive edge is there to entice you to work harder than you ever could by yourself.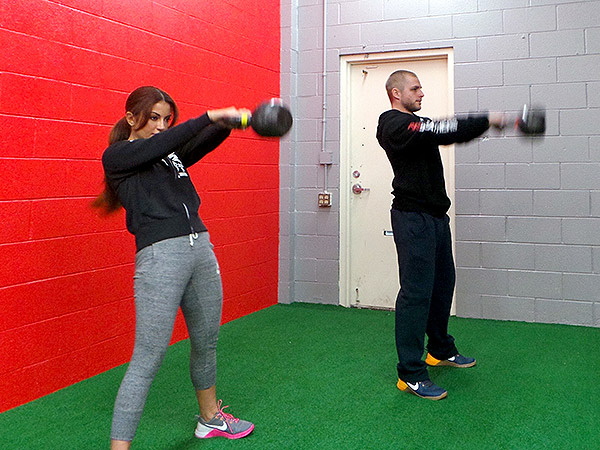 COURTESY LAYLA COVINO 
I have never been to a CrossFit class where the competitive edge was ever more than just a workout. When you finish, you are right there pushing the others to finish beside you.
CrossFit pushes you to be the best version of yourself — who would want to say no to that?
— Layla Covino and Tyler Gaskin